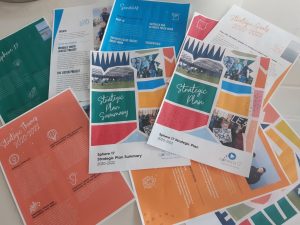 Over the past 6 months we've been working hard on preparing our new strategic plan for the coming 3 years: 2020-2022. The plan builds on the success of the 2017-2019 plan, and all the ongoing and important work of Sphere 17, by focusing on three key areas:
Measuring our impact. This is about getting better at understanding and demonstrating what works for young people.
Innovating our response to feedback. This is about making sure we are making the best use of all the ideas, opinions, and views about the service, from everybody involved in Sphere 17.
Further engaging young people's voices. This is about using young people to help us carry out annual youth surveys.
Check out the summary and full versions here. As always, we love feedback, so please let us know what you think here too. Thanks!